Three Little Pigs
Client: Doug von Werssowetz
Doug challenged me to re-imagine the classic tale, The Three Little Pigs. Limited to two colors, and one page.
Big Bad Wolf
Client: Doug von Werssowetz
The three little pigs would be nothing without the BIG BAD WOLF! Here he is. Look out.
Tiger Tale
Client: SCBWI
Portrait of Sir Arthur Conan Doyle for a children's biography, done for a SCBWI workshop.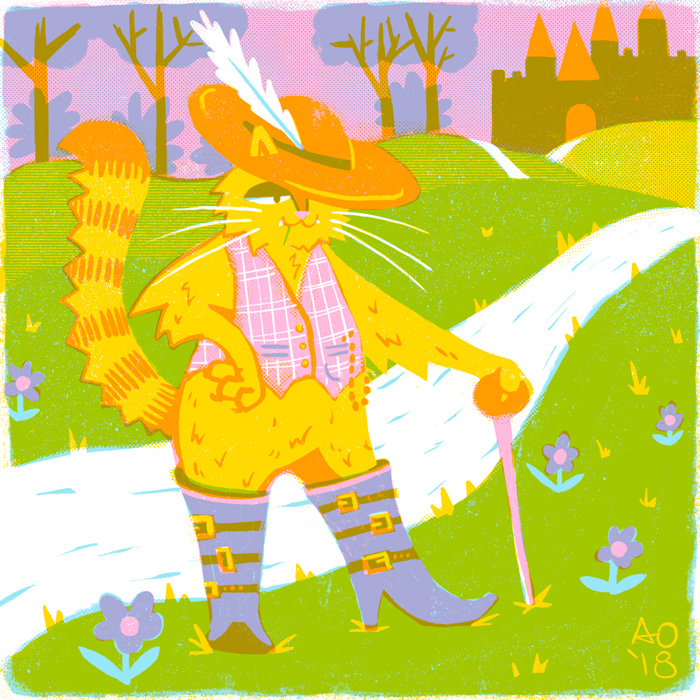 Puss in Boots
Client: Self
This was my favorite Halloween costume as a kid, now as an adult, it's a favorite illustration.
Sea Witch
Client: SCBWI
For this assignment, I chose to re-interpret the sea witch from the Little Mermaid at her memorable moment of darkness.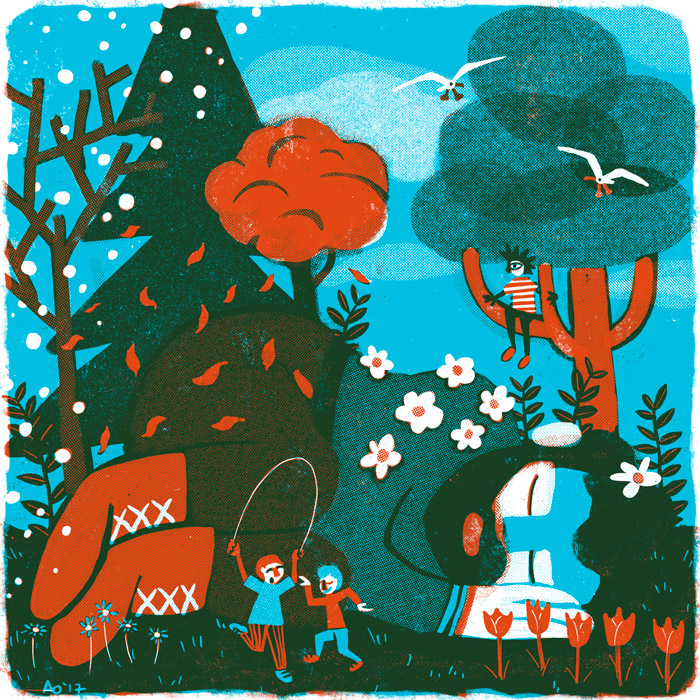 The Selfish Giant
Client: Self
This was one of my father's favorite stories to read me, it felt pretty natural to illustrate it.